Integration Platform as a Service (iPaaS)
Integration Platform as a Service (iPaaS)
The TOKN Platform is a multi-tenant platform used to connect and build apps and workflows using your existing IT infrastructure and systems.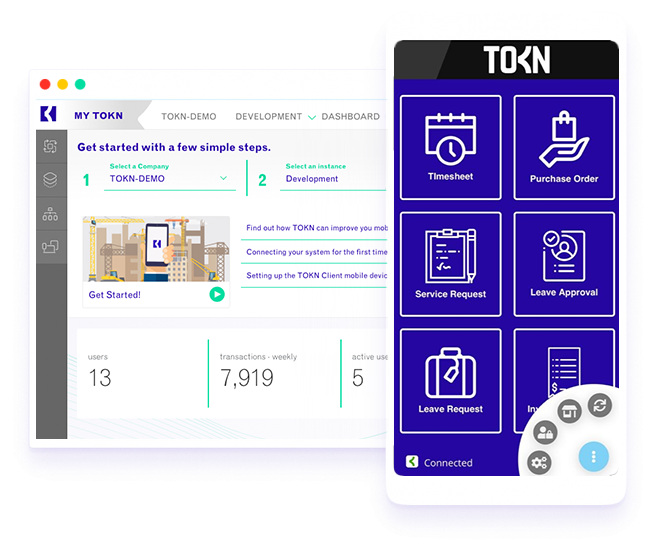 TOKN is one system housing all your companies and instances. TOKN is a multi-tenancy iPaas platform, running in AWS. A complete framework for managing data connections, 'apps' and devices.

In addition, TOKN has a comprehensive administration engine designed for partners and customers alike.
The TOKN platform includes the capability to run at scale, with no hidden software or hardware infrastructure costs. TOKN sits above and connects with legacy systems, allowing businesses to move data between critical business applications, without the associated costs of acquiring or maintaining additional software or custom code.
It doesn't matter what system you're running or which devices, we'll bridge the gap to get your organisation upwardly mobile.
TOKN Connect is a comprehensive enterprise integration framework allowing quick and secure configuration of connections to external systems, using a variety of services.
Administration users can interrogate an API, select required fields, create data structures and connect to external systems to fetch and post data. Any external system that uses open APIs or REST/SOAP/OData can be connected to TOKN.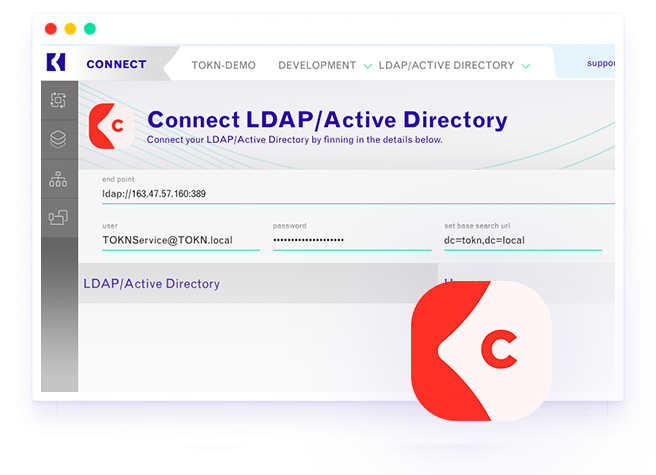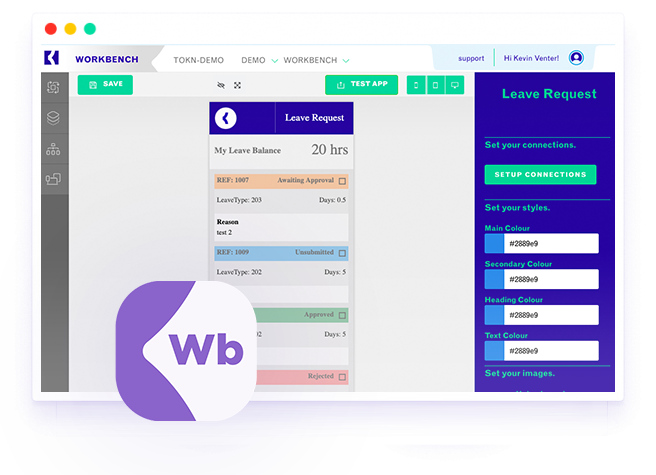 Discover what is beneath the surface by embracing the flexibility of a low code platform approach. Access the TOKN infrastructure, allowing you to tailor your system, without disrupting your workforce.
The TOKN Workbench allows administrators to collaboratively build intuitive applications quickly, that drive value.
 TOKN Workbench includes:
Pre-built app components accelerate the build process
Code editors to complete more advanced app builds
Template libraries of pre-built app templates
Code upload functions to import code snippets
App testing tools to visualise mobile applications
Code promotion features to seamlessly promote code between DEV, QUAL & PRD instances.
Create a redundancy in your infrastructure that can respond to increased loads, server failures, component faults and more. Your data is always available, no matter what life throws at you.
Securely manage connected devices using the enhanced device management capability embedded within TOKN Control. TOKN Control provides a comprehensive device management framework, with a complete view of and control over all connected devices.
TOKN Control includes:
Geo-location including geo-position and geo-ring fencing
Device manager listing all connected devices
Enhanced security features: remote wiping & blacklisting
Embedded app analytics, reports and change logs
System logs, traffic logs and connected device logs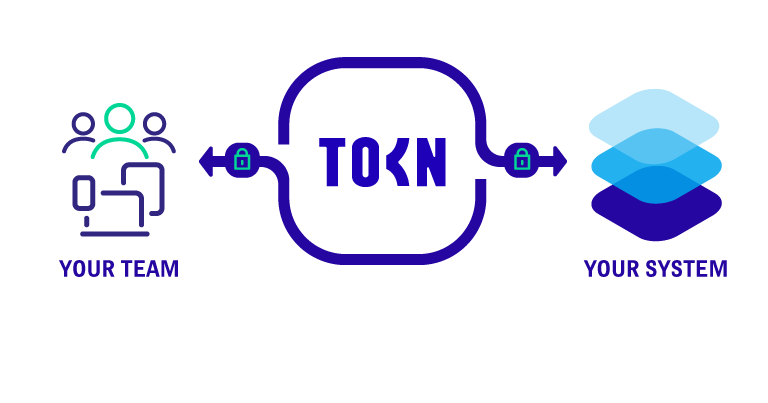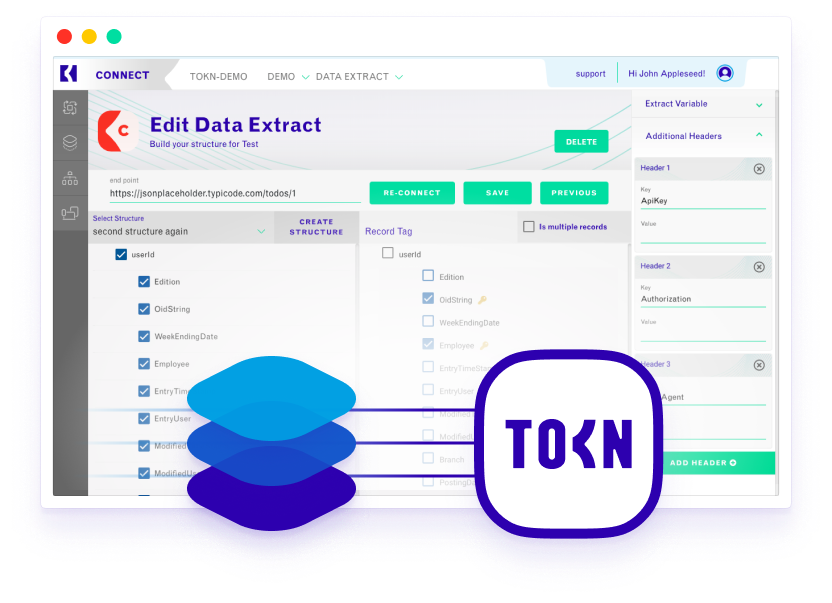 TOKN scales up and down as needed. The TOKN architecture supports both horizontal and vertical scalability to ensure you always have space when you need it.
TOKN runs on AWS and is tenanted at the Sydney data centre, using containers that automatically scale up and down in size, as needed.
TOKN Workflow simplifies the lifecycle management, deployment and workflow creation.
TOKN Workflow unifies end user data across different business systems, providing a high degree of flexibility in how a user might interact with different connected systems.
Users creation can be automated using one of TOKN's micro services, such as the TOKN Active Directory Service.
Frequently Asked Questions